Our Story
Here at Gay Agenda, we design and make things for the Gay Community, all from the heart of Tokyo's vibrant Gay Scene; Shinjuku Nichome. You'll often see someone from our team sketching new ideas on his iPad while having a beer at one of the almost 500 bars that make up the Nichome (but most probably at Aiiro Cafe), or while relaxing in Shinjuku Gyoen.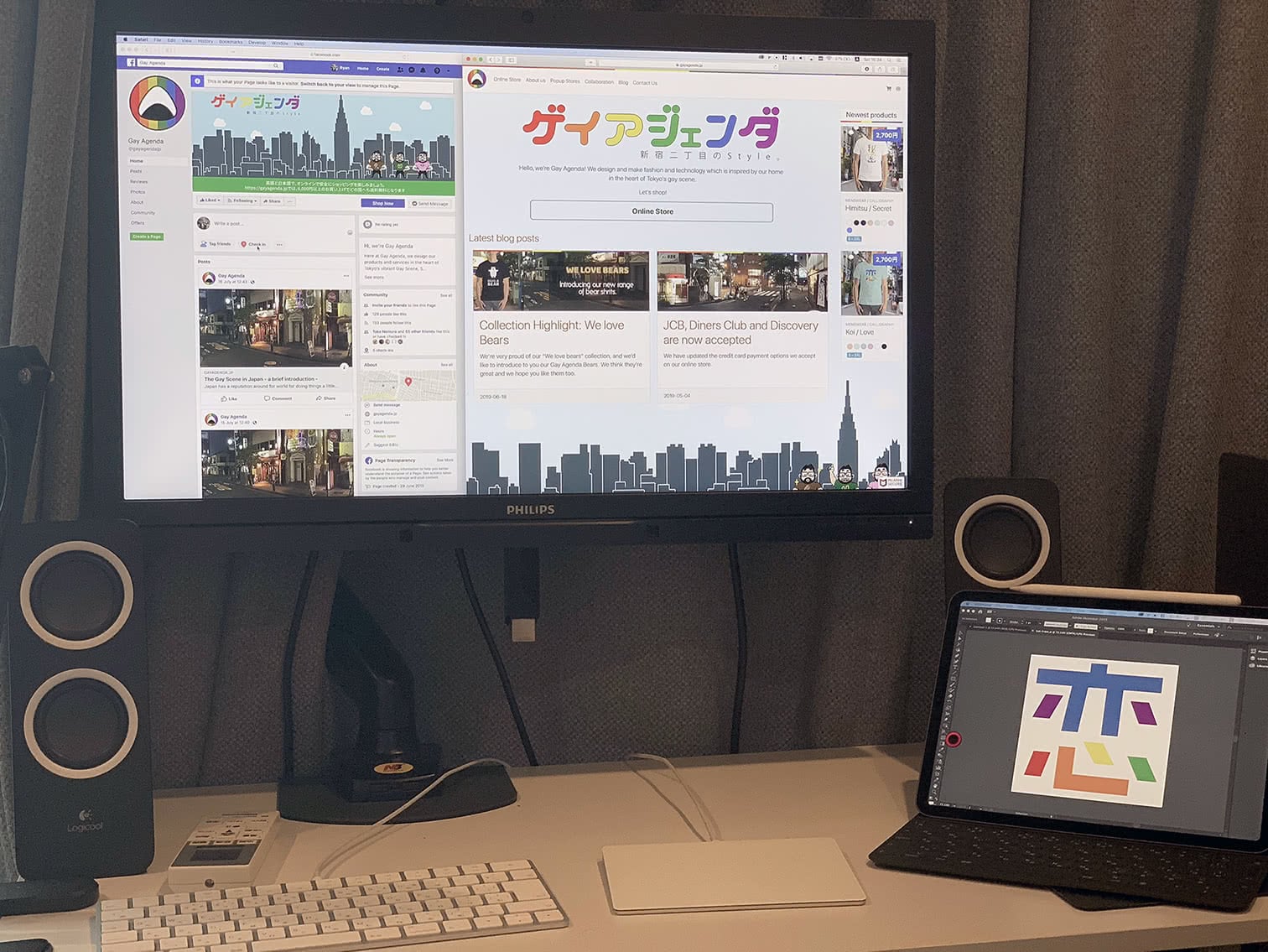 While we are best known for our fun, and sometimes silly, clothing lines, or main focus is on providing technology services and in developing applications to support local gay-owned businesses.
Our mission is to bring the fun, lively attitude of Nichome to our products and services. We solve problems, make people laugh, and generally build unique products that our customers love.
Online store
In our online store, you can buy our complete range of clothes. Our suggestions? If you want to celebrate Shinjuku Nichome, maybe the "Nakadori" shirt is the one for you. Or perhaps you like video games and slightly naughty jokes, maybe give "Invaders" a try.
Our range is always growing, as we constantly add new designs. Have a look here for our range of current product categories:
We're always looking for new people to collaborate with, to create special limited edition t-shirts and other items. If you want to find out more about this, then please visit our collaborations section.
Likewise, we are thrilled when stores want to carry our clothing line. If you would like to become one of our partner stores, then please visit the partner stores section for information on how to get in touch with us.
Get to know us
We love meeting new people, both in real life and on social media. Feel free to follow us on Twitter, Facebook, Line, and Instagram. We're able to answer your questions in English and in Japanese.
Our Twitter account and Facebook page are both great places to find out about new discount codes, product launches, and upcoming pop-up store events.