Happy New Year! Here are our plans for year ahead.
Happy New Year to all of our visitors and customers. After a dark and challenging 2020, let's hope for a bright and happy 2021.
To celebrate the new year, we have refreshed our website. We hope you like our new look. We'll be continuing to make changes and updates to the website to ensure it's as easy to use as possible for all of our customers.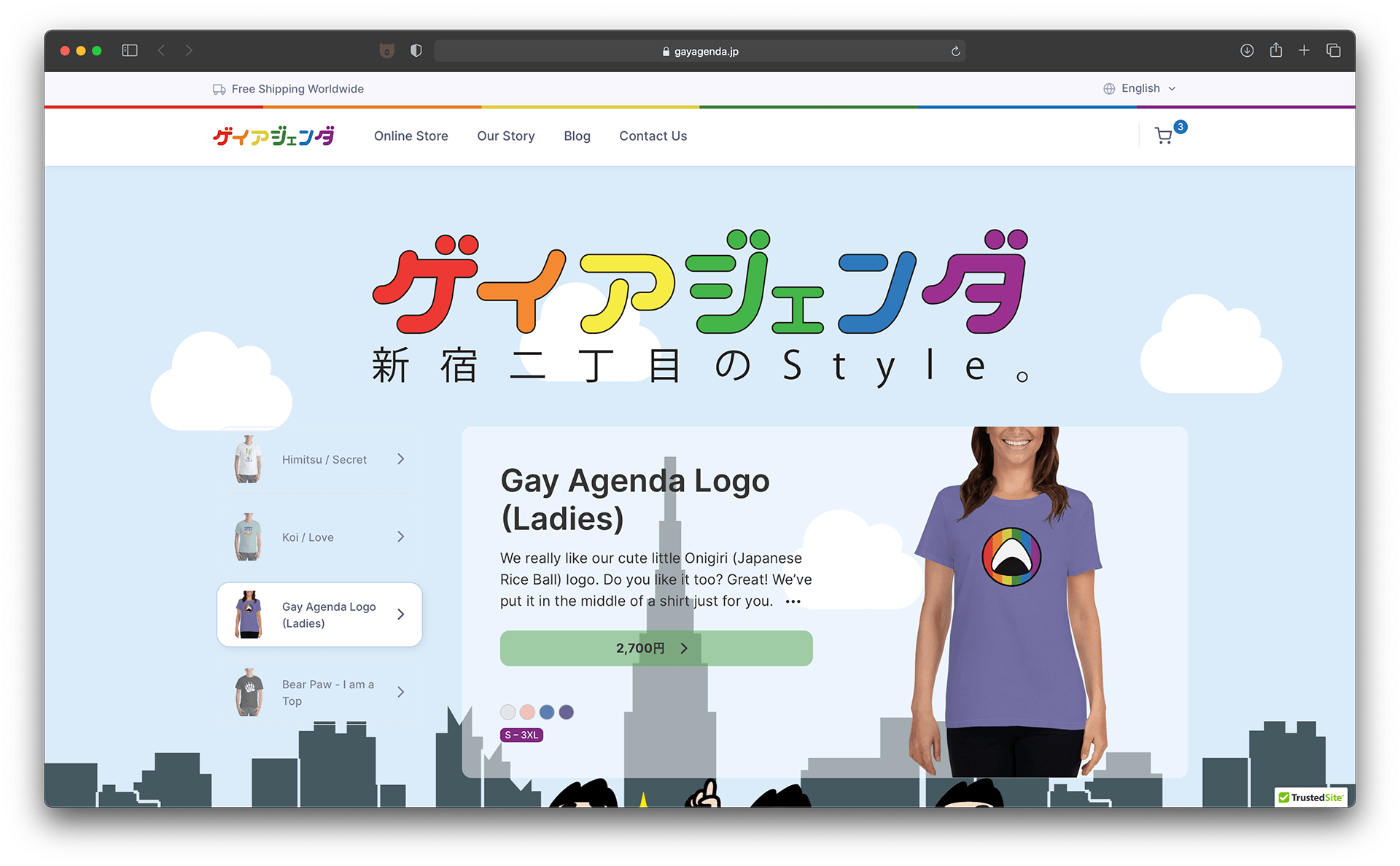 We have also added PayPal as a payment option. You can use PayPal directly or use it to pay by credit / debit card. This might be more useful to our customers from Overseas.
We have several plans for the new year, and we'd like to share with them with you.
First of all, we will be expanding into South Korea and Taiwan. This includes making our site available in Traditional Chinese and Korean. We will have more new on that in the future.
A while ago, we started to beta-test a new application with gay bars and stores. Later this year, the application will be launched with its companion website.
Our original mission was to share news, details, and notes about LGBT culture in Japan and this year we will be expanding the content we offer, into videos, podcasts, and blog posts. We will have many guests too.
We're also thrilled to be working with some new artists from all over Japan, and we'll be sharing some of their work with you all very soon.
Thank you all for your support in 2020, and we hope we can do business with you in 2021.